"It was remarkable to learn how nuclear energy is channelized properly to produce electricity and in turn is beneficial for the nation. The effort of NPCIL for initiating such informative activity for young media students is commendable.
It will enable them to use communication tools such as advertorials, PR Kit to create awareness about nuclear energy among the people and series of stories in the form of content on what they saw. Such activities prove to be a great learning experience for media students."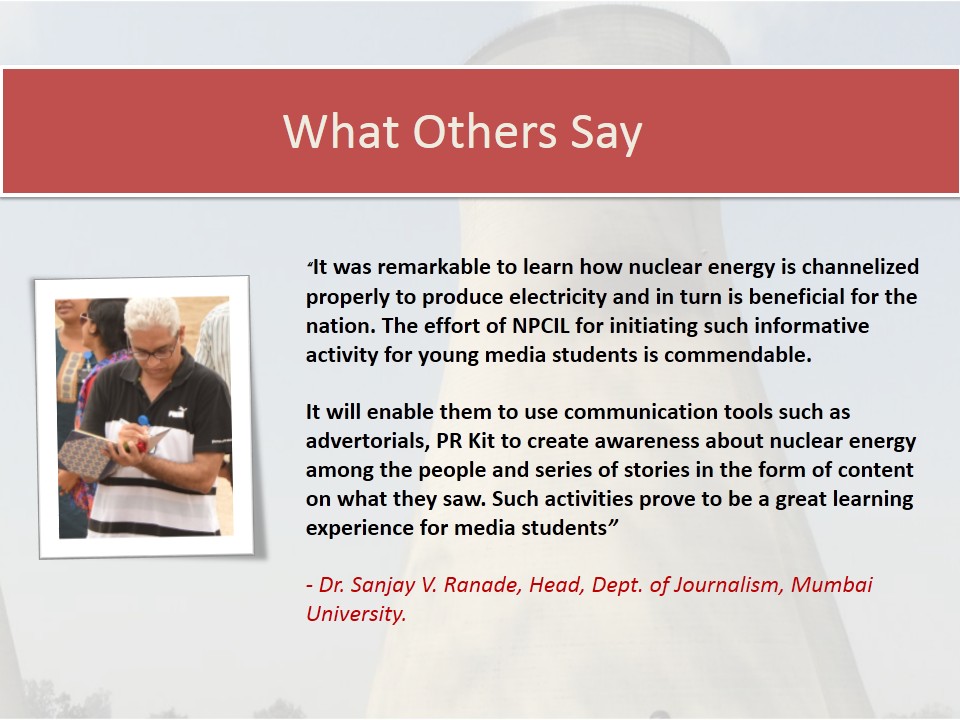 Dr. Sanjay V. Ranade, Head, Dept. of Journalism, Mumbai University.